We Do Customised Styling for Homes for Sale to Suit the Property
Do you want your house or residential unit to impress prospective buyers? Many successful sellers consider styling their homes for sale to get the best possible result. We cooperate with top agents and brands to get Grade A deals for our clients.
Real Estate Styling in Northern Beaches: We Offer Superior Décor Options and a Flexible Service
We will build a satisfying relationship with you, communicate often and openly, provide a hands-on approach when we style to sell, and help you find the best buyer faster. Achieve a higher price for your residential property, even if cash flow is a challenge right now.
Our deferred 'style now pay later׳ plan does not require a deposit or payment before 107 days, meaning you will have no up-front expenses.
When we help you design the interior and smarten up your residence for real estate styling, you can postpone payment for our services for over three months or until your property matter is settled, whichever comes first.
Our flexible plan offers a quick application process. Keep your Australian driver's licence or passport ready when you complete the five-minute online application form.
We usually process a submission in an hour, enabling approved applicants to spend up to $50,000 on marketing, improving the look of their home, videography, purchasing furniture they want to keep, and anything else the property requires to increase its value.
Make use of this opportunity to attain a higher selling price. Please visit our site for more information and get your application process underway today.
Our Creative, Experienced, Well-Equipped Team Is Great at Styling Houses for Sale
We have a vast inventory of furniture, artworks, and other styling options at our disposal. If we do not have the pieces that are exactly right for your home's decorative and architectural style, we will source them to accomplish the bespoke look that suits your property.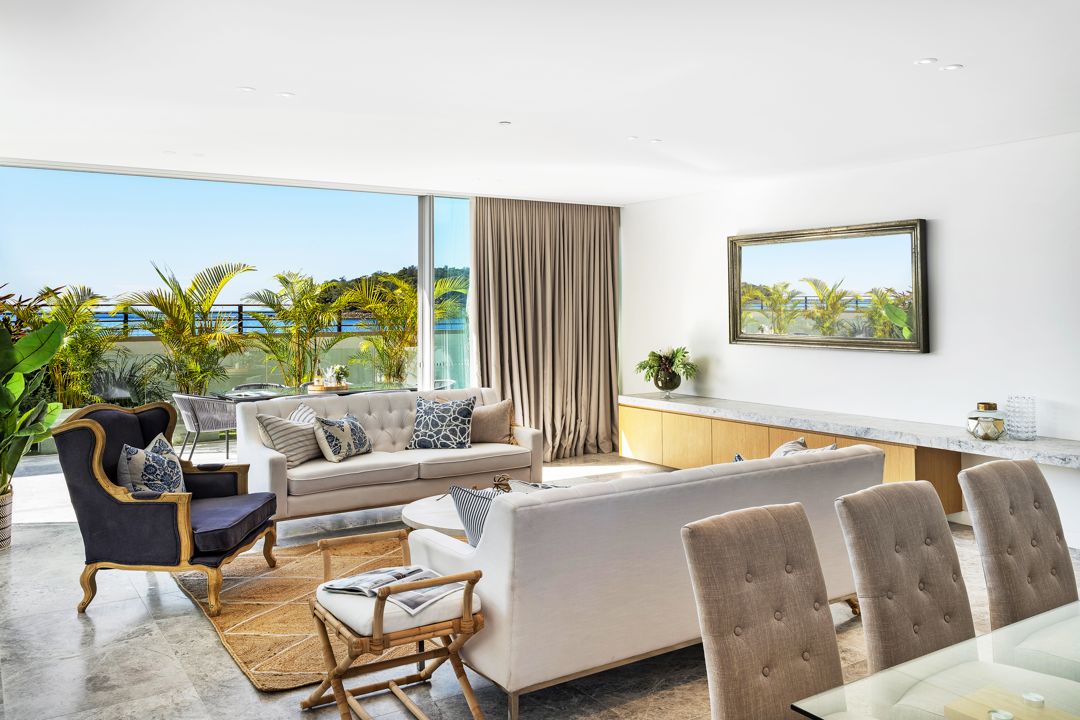 Our team is ready to undertake a complete home styling on your empty dwelling with furnishings and accents selected from our warehouse and carefully boxed up for transportation so your property can look its best.
We will collaborate and take your flair into account if you cannot move all your possessions out of your penthouse at this time. Besides our design expertise, we have access to movables and accessories to complement your existing décor. Let us get everything ready for presentation and achieve the results you desire.
Our real estate stylist team of packers and movers can assist with boxing up and transferring your possessions to the storage we will arrange. We also offer a decluttering service to help you sort through items you no longer use or want and organise your space to get it ship-shape and ready for inspection.
Set up a meeting with our stylists so we can design a styling package for your property and the target market, work out a quote, and schedule your install date. It may even be possible to deliver and arrange the articles on the same day to get your home ready for marketing photos and presentation to prospective buyers.
We will pick up the furnishings and decorations after you have sold your house. Should you wish to do so, you or the buyer can purchase any of the articles when our contract comes to an end.
Styling a Home for Sale Includes Artful Design by The Styling Project
We have been beautifying properties to make them more marketable for over seven years and treat every space as a one-of-a-kind cameo that deserves to have its story told in a way that captivates and enthrals.
Because we live on the Northern Beaches, we are familiar with the demographics and exclusive appeal of the suburbs. We know how to style your home for sale. You can trust us to showcase the vital essence of coastal sophistication because we collaborate with top real estate brands to market and sell residential properties.
Our successful, high-performing team focuses on customer service. We possess in-depth knowledge of the real estate industry. These factors enable us to create and uphold an accessible and accommodating environment to help you achieve the maximum return on your investment.
Some believe many owners do not have an objective view of their properties, but we can help them see how a customer may experience it. A well-presented house attracts more would-be purchasers, makes a stunning first impression, and looks better than other listings. We can make yours stand out to grab the attention in print, on video, and online. Inspire prospective time-poor buyers to put it on their 'must see׳ list, arrange a showing, or attend an open house because it meets their criteria.
Most potential buyers cannot see past the clutter. They need to make an emotional connection and envision themselves living in the home, which will not happen if they cannot see past lots of stuff. We suggest you make your home look as neutral as possible before listing and do not wait until it has been sitting on the market for more than two months.
If you get your home sale-ready with our help, use the right agent, and set a realistic price, you will recover the cost of contracting a stylist to present your home beautifully sooner rather than later. Give us a call or send a message so you can move forward.